The Company
One of the world's largest hospitality companies, Wyndham Worldwide (NYSE: WYN) provides a wide range of hospitality products and services through its global portfolio of world-renowned brands.
World's largest hotel company

World's largest vacation exchange and professionally managed vacation rentals company
World's largest vacation ownership business
Wyndham Hotel Group is the world's largest and most diverse hotel company with approximately 7,500 hotels worldwide.
With highly recognizable brands and hotel choices in every category from upper-scale to economy, we offer not only the most lodging choices around the world but also exceptional customer service and great value.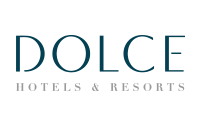 We provide access to approximately 110,000 vacation properties in more than 100 countries
As the global leader in vacation exchange and the world's largest professionally managed vacation rentals business, Wyndham Destination Network helps to deliver dream vacations to 5 million families each year.
Wyndham Vacation Ownership has over 900,000 owner families worldwide.
As the world's largest developer and marketer of flexible, points-based vacation ownership products, Wyndham Vacation Ownership has developed or acquired more than 200 vacation ownership resorts throughout the United States, Canada, Mexico, the Caribbean, and the South Pacific that represent approximately 24,000 individual vacation ownership units.